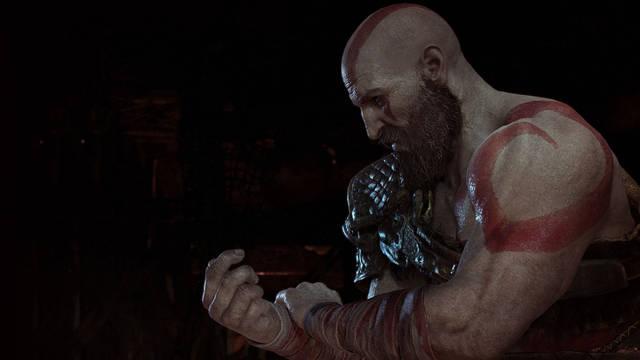 Y Santa Monica Studio el equipo del año.
Sony ha anunciado el ganador al premio Juego del año 2018 por votación popular en el blog de PlayStation , así como el resto de ganadores en las diferentes categorías.
"Los fans veteranos de PlayStation probablemente se alegren de ver qué títulos se han llevado más votos, pero muchos se sorprenderán por el amplio margen de su victoria. Ciertas categorías populares como Mejor historia y Mejor juego de PS4 demuestran cómo las votaciones del año pasado fueron auténticas luchas de titanes . También hay algunas sorpresas, como el llamativo ganador de Mejor experiencia para PS VR o el Mejor juego independiente, entre otras", dice Sony.
God of War y Santa Monica Studio se han llevado los premios más importantes , pero los premios mencionan a los principales lanzamientos del año pasado, incluyendo Red Dead Redemption 2, Spider-Man o Call of Duty: Black Ops IIII.
Mejor narrativa
Platino : God of War
Oro : Red Dead Redemption 2
Plata : Marvel's Spider-Man
Bronce : Detroit: Become Human
Menciones de honor : Assassin's Creed Odyssey, Destiny 2: Forsaken, A Way Out
Mejor multijugador
Platino : Call of Duty: Black Ops IIII
Oro : Red Dead Redemption 2
Plata : Battlefield V
Bronce : Monster Hunter World
Menciones de honor : Destiny 2: Forsaken, A Way Out, PUBG
Mejor juego deportivo
Platino : FIFA 19
Oro : NBA 2K19
Plata : WWE 2K19
Bronce : Pro Evolution Soccer 2019
Menciones de honor : Madden NFL 19, EA Sports UFC 3, MLB The Show 18
Mejor apartado gráfico
Platino : Red Dead Redemption 2
Oro : God of War
Plata : Marvel's Spider-Man
Bronce : Detroit: Become Human
Menciones de honor : Battlefield V, Spyro Reignited Trilogy, Destiny 2: Forsaken
Mejor dirección artística
Platino : God of War
Oro : Red Dead Redemption 2
Plata : Detroit: Become Human
Bronce : Dragon Ball FighterZ
Menciones de honor : Spyro Reignited Trilogy, Marvel's Spider-Man, Destiny 2: Forsaken
Mejor diseño de sonido
Platino : God of War
Oro : Red Dead Redemption 2
Plata : Marvel's Spider-Man
Bronce : Battlefield V
Menciones de honor : Detroit: Become Human, Call of Duty: Black Ops 4, Destiny 2: Forsaken
Mejor banda sonora
Platino : God of War
Oro : Red Dead Redemption 2
Plata : Marvel's Spider-Man
Bronce : Detroit: Become Human
Menciones de honor : Beat Saber, Destiny 2: Forsaken, Spyro Reignited Trilogy
Mejor juego de desarrollo continuo
Platino : Fortnite
Oro : Rainbow Six: Siege
Plata : Overwatch
Bronce : Monster Hunter World
Menciones de honor : Destiny 2, Rocket League, Final Fantasy XIV
Mejor juego independiente
Platino : The Forest
Oro : Beat Saber
Plata : Celeste
Bronce : Tetris Effect
Menciones de honor : Dead Cells, Hollow Knight, Guacamelee! 2
Mejor exclusivo de consola en PlayStation
Platino : God of War
Oro : Marvel's Spider-Man
Plata : Detroit: Become Human
Bronce : Shadow of the Colossus
Menciones de honor : Yakuza Kiwami, Astro Bot Rescue Mission
Mejor interpretación
Platino : Christopher Judge – Kratos, God of War
Oro : Roger Clark – Arthur Morgan, Red Dead Redemption 2
Plata : Yuri Lowenthal – Peter Parker, Marvel's Spider-Man
Bronce : Bryan Dechart – Connor, Detroit: Become Human
Menciones de honor : Alex McKenna (Sadie Adler, RDR2), Darin De Paul (J. Jonah Jameson, Marvel's Spider-Man)
Mejor experiencia PS VR
Platino : Beat Saber
Oro : Borderlands 2 VR
Plata : Astro Bot Rescue Mission
Bronce : Tetris Effect
Menciones de honor : Star Trek Bridge Crew: The Next Generation, Creed: Rise to Glory
Mejor juego de PS4
Platino : God of War
Oro : Red Dead Redemption 2
Plata : Marvel's Spider-Man
Bronce : Detroit: Become Human
Menciones de honor : Spyro Reignited Trilogy, Call of Duty Black Ops 4, Assassin's Creed Odyseey
Juego más esperado
Platino : Kingdom Hearts III
Oro : Resident Evil 2
Plata : Mortal Kombat 11
Bronce : Death Stranding
Menciones de honor : Days Gone, Ghost of Tsushima, Anthem
Estudio del año
Platino : Santa Monica Studio
Oro : Rockstar Games
Plata : Insomniac Games
Bronce : Epic Games
Menciones de honor : Ubisoft Quebec, Capcom, Bungie
Fuente: