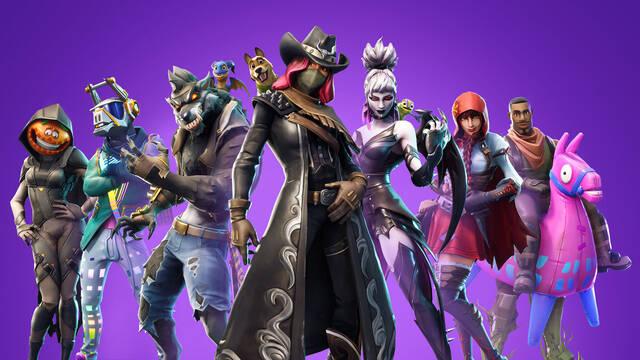 Seguido por Zelda y Super Mario Odyssey.
Nintendo ha revelado la lista de los títulos más jugados en Europa de Switch durante 2018 , y Fortnite Battle Royale se sitúa en cabeza.
El juego de Epic Games se lanzo a mediados de año , y en ese tiempo logró imponerse a The Legend of Zelda: Breath of the Wild, Super Mario Odyssey, Splatoon 2 y Mario Kart 8 Deluxe, lanzamientos de 2017 que todavía son los favoritos de los usuarios.
A finales de octubre Fortnite Battle Royale ya estaba instalado en casi la mitadde usuarios de la consola , por lo que es posible que este porcentaje haya aumentado en los últimos meses.
Los 21 juegos más jugados de Switch el año pasado han sido:
Fortnite Battle Royale
The Legend of Zelda: Breath of the Wild
Super Mario Odyssey
Splatoon 2
Mario Kart 8 Deluxe
Pokemon: Let's Go, Pikachu
Pokemon: Let's Go, Eevee
Mario + Rabbids: Kingdom Battle
Paladins
Fuentes: