Ayer, día en que arrancaba la PDXCON, evento en el cual la compañía famosa por sus juegos de Gran Estrategia Paradox anuncia todos los años sus nuevos títulos y contenido de sus juegos, sucedió algo que muchos fans de la estrategia histórica esperaban desde hace tantos años que ya se daba por hecho que nunca sucedería, el anuncio de la secuela de una de las sagas más queridas por los fans de los clásicos de la compañía, Victoria.
Finalmente, Victoria 3 es una realidad: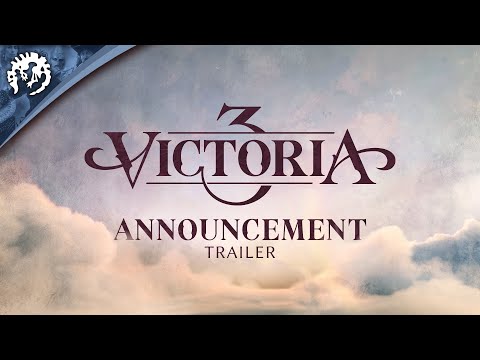 Imágenes:
Resumen






Once años nos separan del lanzamiento de su predecesor, Victoria 2, y ocho desde su última expansión de contenido, Heart of Darkness.
El motivo de esta espera se ha debido a diversos factores:
El primero de todos es que Victoria 2 nunca fue un juego muy exitoso, llegando a ser considerado un poco un juego nicho dentro de la compañía.
También, rumores y declaraciones de gente de Paradox han dejado entrever que otro motivo fue la complejidad de los apartados económicos y sociales del título, lo que obligaba a los desarrolladores a trabajar en un motor para simular el mundo muy potente y difícil de desarrollar capaz de soportar las demandas, necesidades, crecimiento y evolución de decenas de miles de unidades poblacionales en tiempo real.
Probablemente, otro factor fue el cambio de Paradox a la hora de diseñar sus nuevos títulos, haciéndolos más accesibles al gran público, chocando con los juegos de la saga Victoria, títulos considerados bastante duros incluso dentro de los clásicos de la compañia.
Fuera como fuera, Victoria 2 consiguió a pesar de sus importantes defectos de diseño (que los tiene, y muchos) hacerse un hueco en el corazón de muchos fans de la estrategia y consiguiendo ser considerado un juego de culto gracias a sus importantísimas virtudes (un sistema económico, poblacional, social y político MUY rico, probablemente el más rico que se ha visto en un juego de su género), consiguiendo mantener para el año 2021 una cantidad de jugadores diarios que rondaban los 2000, cifra comparable al de uno de los últimos lanzamientos de la compañía (considerado fracaso, todo sea dicho), Imperator: Rome.
Finalmente, tras mucho tiempo de espera, muchos memes y baneos (Paradox llegó a censurar las referencias a Victoria 2 en sus eventos dada la insistencia de los fans en preguntar sobre la posibilidad de su desarrollo) el día del anuncio llegó: la revolución industrial, la era de las revoluciones, del imperialismo y la Primera Guerra Mundial ha regresado a Paradox.
Descripción del juego en página de Steam:
DA FORMA A UN MAÑANA GRANDIOSO
Paradox Development Studio te invita a formar tu sociedad ideal en el tumulto del siglo XIX, con todas sus emociones y transformaciones. Equilibra los intereses contrapuestos de tu sociedad y hazte un hueco en Victoria 3, uno de los juegos más esperados de la historia de Paradox.
EL SIMULADOR DE SOCIEDAD DEFINITIVO
Lidera a docenas de naciones de todo el mundo desde 1836 hasta 1936. Agrícola o industrial, tradicional o radical, pacífica o expansionista… Tú eliges.

Grupos de población detallados con sus propias aspiraciones políticas y necesidades económicas.

Reforma tu gobierno y la constitución para aprovechar las innovaciones sociales o bien conserva la estabilidad de la nación aferrándote a la tradición frente a los revolucionarios.

Investiga nuevas tecnologías o ideas transformadoras para mejorar la situación de tu nación.
SISTEMA ECONÓMICO PROFUNDO
Amplía tu industria para aprovechar los bienes lucrativos y grava los beneficios para contribuir a la prosperidad nacional.

Importa materias primas baratas para cubrir tus necesidades básicas mientras encuentras nuevos mercados para tus artículos procesados.

Asegura los bienes vitales para impulsar tu economía avanzada y controlar el destino de los imperios.

Balancea la mano de obra disponible con las necesidades de nuevos tipos de trabajadores.
JUEGA EN UN GRAN ESCENARIO
Usa tus artimañas diplomáticas para tejer una enmarañada red mundial de pactos, relaciones, alianzas y rivalidades con las que afianzar tu posición diplomática en la escena mundial.

Sírvete de amenazas, destreza militar y faroles para convencer a tus enemigos de que les conviene retirarse de los conflictos.

Aumenta tu fuerza económica y militar a expensas de tus rivales.

Acumula prestigio y el respeto de tus enemigos a medida que levantas un gigante industrial en tu nación o en un imperio del extranjero.
Diario de desarrollo 0
Resumen

Hello everyone!

Yes, you're seeing this right. No, this isn't a belated April Fools joke. After all these years, and all these memes, Victoria 3 really is confirmed at last. I'm Martin "Wiz" Anward, the Game Director of Victoria 3, and it's my absolute pleasure to finally be able to reveal what I have been working on since 2018 (around the time I stepped down as Game Director of Stellaris).

So what, then, is Victoria 3? I can start by telling you that it's most definitely a proper Victoria game - namely a game with a core focus on Economy, Politics and Internal Country Management and with the iconic Victoria Pop system not just included as a core mechanic but made even deeper than in either of its predecessors.

Though Victoria 3 is its own game and not an iteration on Victoria 2, our ambition is to create a worthy successor that stays true to the core values of the Victoria series while using what have learned over the last decade in terms of making games more accessible - so that we can use that accessibility to build an even deeper game for old and new players alike!

Our vision for Victoria 3 is to create what we call a 'Society Sim' - a game that is first and foremost about the internal workings of the 19th-century country that you are playing and how its society is shaped over the course of the game. Politics, Economy and Diplomacy are the three most important parts of the game - Wars are of course a part of the game (just as they were a part of the Victorian age), but Victoria 3 is not a wargame or a game about map painting.
Loading screen from Victoria 3 - "The Crystal Palace"

Oh, and before you start speculating crazily about what is and is not in the game: No, there is no mana!

Now, there is going to be a

lot

of dev diaries going forward to dig into the mechanics of the game, but to wrap up this dev diary I want to briefly touch on the four game design pillars that we have been following when designing and building Victoria 3:

: Building, shaping, tweaking and evolving your nation is the first and foremost focus of the game. Events outside your country's borders can naturally affect your country in significant ways, but the game should never rely on war to provide the main source of enjoyment.

: War is a continuation of diplomacy, and everything that is achievable by war should also be achievable through diplomacy (even if that diplomacy sometimes comes at the point of a gun).

: Politics is at the heart of Victoria 3, and all major features should in some way tie back into the Pops and Interest Groups that form the core of the game's politics.

: The Victorian era was a time of immense change politically, technologically, culturally, militarily and socially, and these changes should be reflected in the experience of playing a campaign of Victoria 3.

That's all for this week, but we'll see you next week, when we'll be talking about the return of the Victoria Pop System and the introduction of Dependents.
Diario de Desarrollo 1: Las Pops
Diario de desarrollo 2: Las Capacidades
Diario de desarrollo 3: Edificios
Diario de desarrollo 4: Los bienes
Diario de desarrollo 5: Los métodos de producción
Diario de desarrollo 6: Grupos de interés
Diario de desarrollo 7: Leyes
Diario de desarrollo 8: Instituciones
Diario de desarrollo 9: Mercados nacionales
Diario de desarrollo 10: Infraestructura