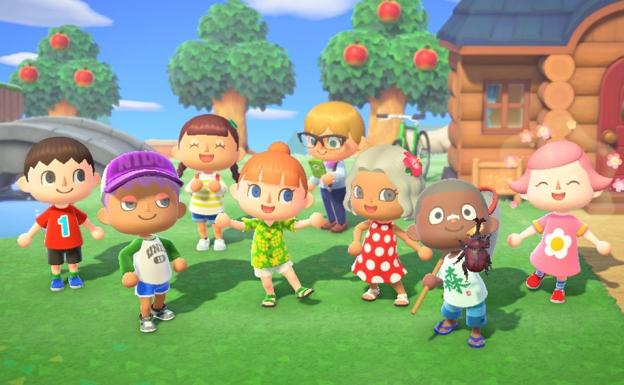 Famitsu ha publicado sus datos estimados de ventas de software y hardware de juegos físicos para Japón para la semana del 20 de julio de 2020 al 26 de julio de 2020.
Animal Crossing: New Horizons for Switch recuperó el primer puesto esta semana en 94.115 copias minoristas adicionales que se trasladaron la semana pasada por el lanzamiento de Ghost of Tsushima. Tanto Ghost of Tsushima como Paper Mario: The Origami King mantuvieron una segunda semana estable, moviendo otras 53,387 copias y 50,643 copias, respectivamente.
En el lado del hardware, la familia Switch vendió unas abrumadoras 125,231 unidades, mientras que la familia PlayStation 4 vendió 1,434 unidades, y la familia 3DS vendió 982 unidades.
Ventas de videojuegos en Japón del 20 al 26 de julio
[NSW] Animal Crossing: New Horizons (Nintendo, 03/20/20) – 94,115 (5,280,398)
[PS4] Ghost of Tsushima (SIE, 07/17/20) – 53,387 (266,302)
[NSW] Paper Mario: The Origami King (Nintendo, 07/17/20) – 50,643 (159,735)
[NSW] Ring Fit Adventure (Nintendo, 10/18/19) – 32,126 (1,205,379)
[NSW] Clubhouse Games: 51 Worldwide Classics (Nintendo, 06/05/20) – 25,136 (261,027)
[NSW] eBaseball Powerful Pro Yakyuu 2020 (Konami, 07/09/20) – 21,094 (145,689)
[PS4] eBaseball Powerful Pro Yakyuu 2020 (Konami, 07/09/20) – 16,253 (134,751)
[NSW] Mario Kart 8 Deluxe (Nintendo, 04/28/17) – 15,175 (3,051,164)
[NSW] Ninjala Game Card Package (GungHo Online Entertainment, 07/22/20) – 11,693 (New)
[NSW] Pokemon Sword / Shield (The Pokemon Company, 11/15/19) – 9,845 (3,672,649)
Ventas de consolas en Japón del 20 al 26 de julio
Switch – 108,883 (12,012,998)
Switch Lite – 16,348 (2,424,87)
PlayStation 4 – 833 (7,629,636)
PlayStation 4 Pro – 601 (1,568,359)
New 2DS LL (including 2DS) – 933 (1,724,697)
New 3DS LL – 49 (5,888,192)
Xbox One X – 23 (20,651)
Xbox One S – 17 (21,428)
Fuente: